Alegria
33′ Hunter Sailboat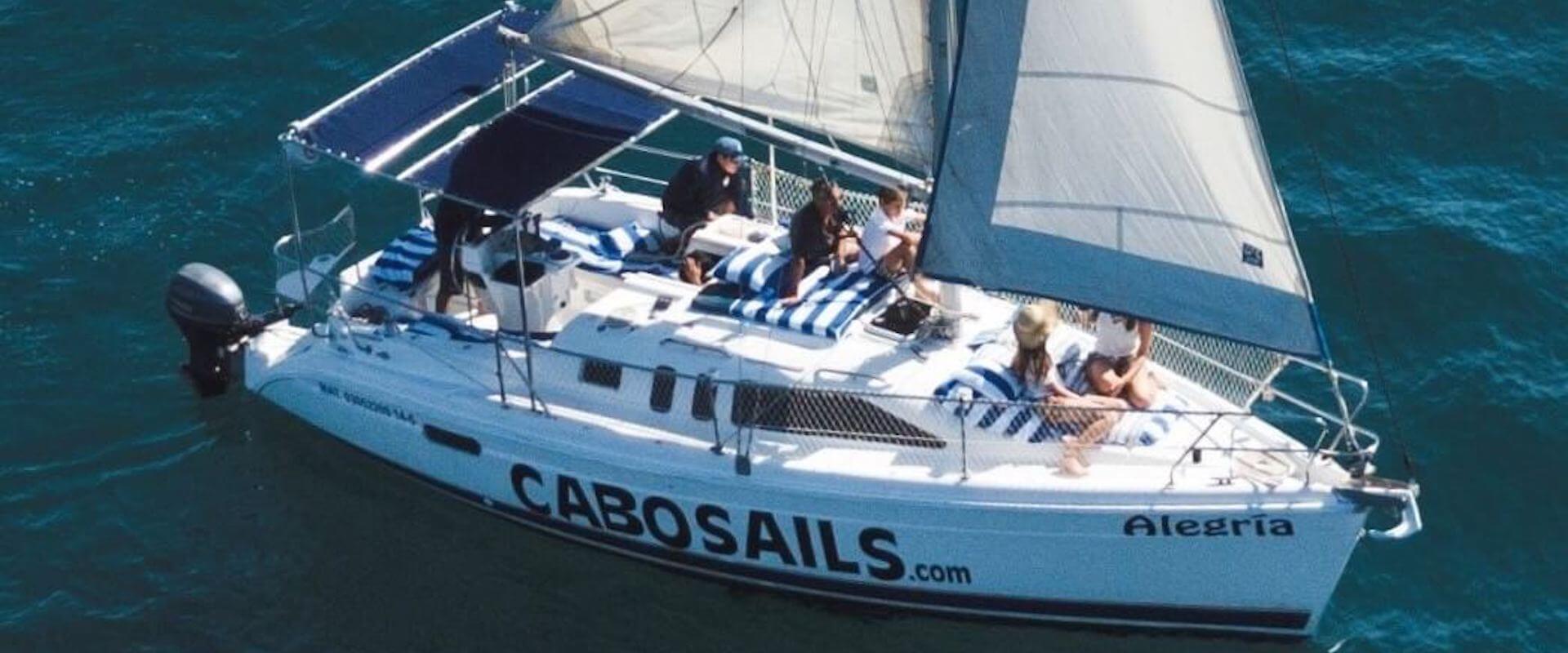 Sailboat Description
Alegria is a modern, roomy and very comfortable 33′ Hunter sailboat built in the USA.  It is North America's leading sailboat and one of the most popular makers in the world. Fully cushioned spacious cockpit accommodating up to 6 guests and a front cushioned deck accommodating 2 guests. Partially shaded cockpit.
Private Tour Information
All our tours are 3 hours with the exception of the sunset which is 2.5 hours.
Pricing and Reservations
Alegria
Price:
• $600 for 2-6 Adults
Additional Guests:
• +$60 per Person
• Up to 8 guests maximum
Children 12 & younger:
• Free (up to 5 children maximum free)
• +$35 per Child (6 or more children)
Deposit Amount
• $100 per Charter
Additional Information
• Everything is included except towels and gratuities for the crew
• Most guests tip between 15-20%
Photo Gallery
Alegria – 33′ Hunter Sailboat