Espiritu Santi
44′ Coronado Sailboat (100% Eco-Friendly)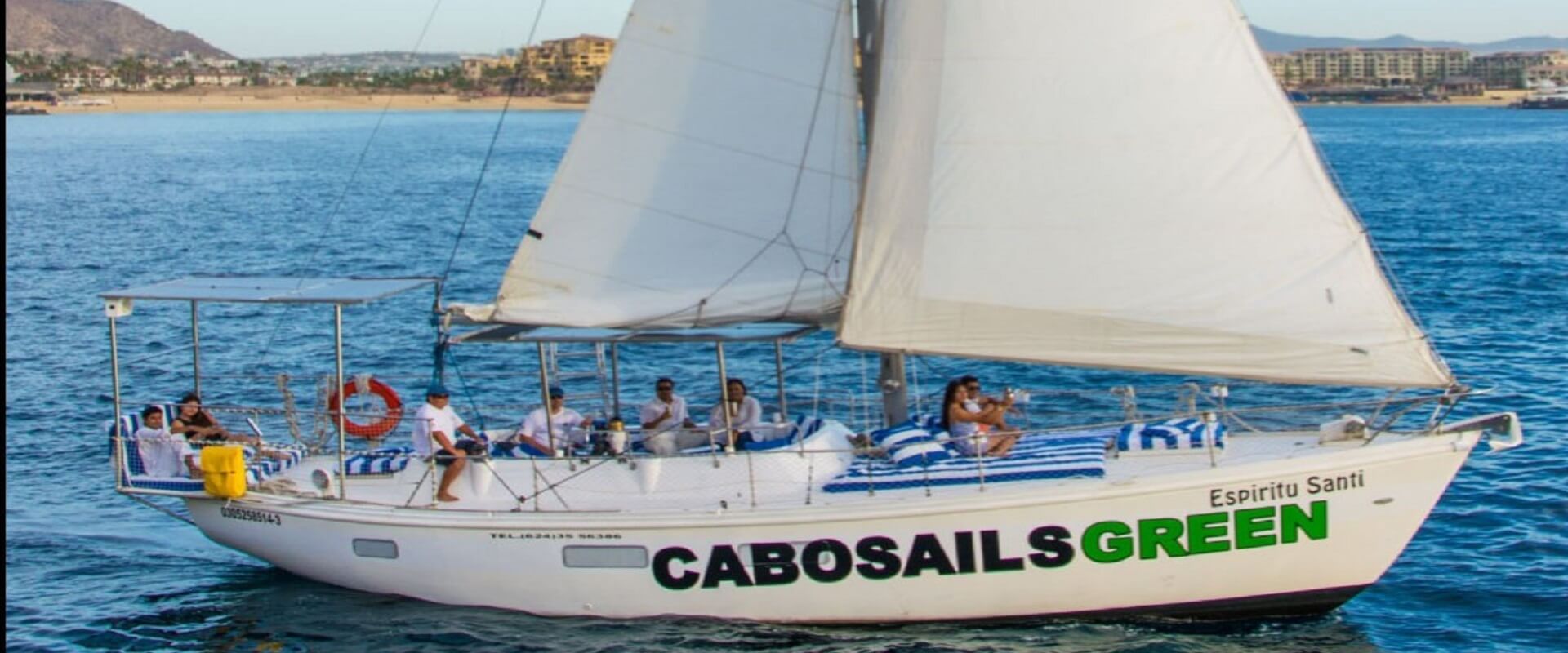 Sailboat Description
Espiritu Santi is a very roomy and luxurious 44′ Coronado sailboat built in the USA and the only 100% eco-friendly sailboat in Cabo powered by solar panels and an electric engine. Quiet, green & clean for an extra special sailing, snorkeling & whale watching experience! Fully cushioned spacious flat front and back decks for ultimate lounging comfort. Offers both sunny and shaded areas and accommodates 2-18 guests.
Private Tour Information
All our tours are 3 hours with the exception of the sunset which is 2.5 hours.
Paddle Boards
For sailing and snorkeling tours, Cabo Sails includes up to two paddle boards with the 44' Espiritu Santi Sailboat UPON REQUEST ONLY for no additional cost.
Paddle board availability is subject to weather conditions.
Pricing and Reservations
Espiritu Santi
Price:
• $690 for 2-4 Adults
Additional Guests:
• +$60 per Person
• Up to 18 guests maximum
Children 12 & younger:
• Free (up to 5 children maximum free)
• +$35 per Child (6 or more children)
Required Deposit Amount:
• $200 per Charter
Additional Information
• Everything is included except towels and gratuities for the crew
• Most guests tip between 15-20%
100% Eco-friendly
• Powered by solar panels & electric engine
Photo Gallery
Espiritu Santi – 44′ Coronado Sailboat