Ave Maria Catamaran
37′ Phaeton Catamaran (Our Roomiest Boat)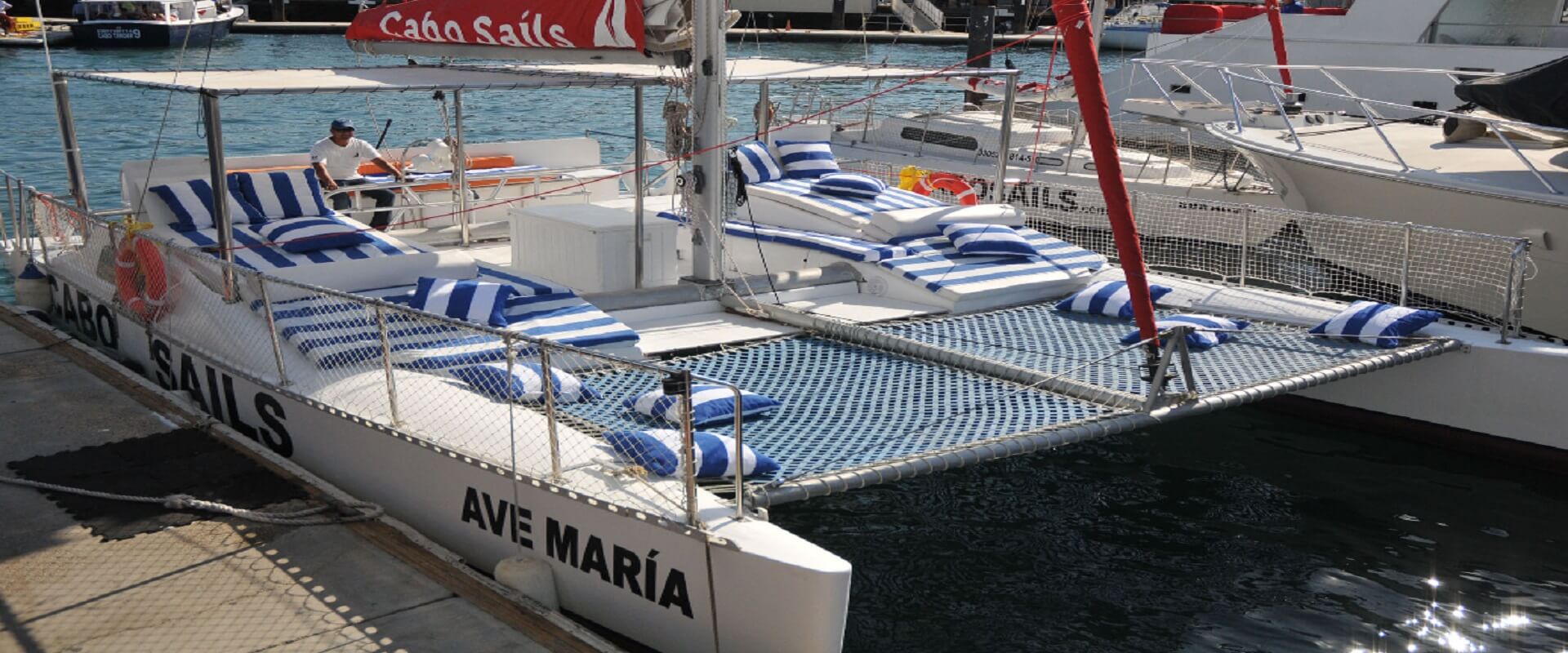 Sailboat Description
Ave Maria is a beautiful, roomy and very comfortable 37′ Phaeton catamaran. Built in France, the catamaran has a cushioned spacious deck for ultimate comfort and relaxation. Ave Maria is our roomiest boat and the fully-cushioned deck offers sunny and shaded areas for between 2 and 20 guests.
Private Tour Information
All our tours are 3 hours with the exception of the sunset which is 2.5 hours.
Paddle Boards
For sailing and snorkeling tours, Cabo Sails includes up to 2 paddle boards with the 37' Ave Maria catamaran UPON REQUEST ONLY for no additional cost.
Paddle board availability is subject to weather conditions.
Pricing and Reservations
Ave Maria Catamaran
Price:
• $990 for 2-6 Adults
Additional Guests:
• +$60 per Person
• Up to 20 guests maximum
Children 12 & younger:
• Free (up to 5 children maximum free)
• +$35 per Child (6 or more children)
Required Deposit Amount:
• $200 per Charter
Additional Information
• Everything is included except towels and gratuities for the crew
• Most guests tip between 15-20%
Photo Gallery
Ave Maria – 37′ Phaeton Catamaran